Tamil Typing Software Free Download
For type in Tamil language or Tamil typing you will need a software. Here we are providing a free software for download and type in Tamil. All these Tamil typing software developed for all version of Windows OS from Windows XP to Windows 11.
Features of Tamil software:
1. You can download and install offline Tamil Typing Software free on your computers, you don't need internet to access this software.
2. The software has many keyboard options including Tamil 99 etc. You can install all these keyboards with a single software download. Type in any keyboard as you like.
3. A complete user guide with step by step installation instructions and how to setup and use Tamil software details also given in pdf format.
4. If you don't know Tamil typing no problem this software provides facility of Type in English get in Tamil. Means you type in English and the software will automatically convert in Tamil words.
5. You can type in Tamil any where like Facebook, twitter, comments etc.
6. Provides On screen keyboard for show Tamil keyboard mapping on English keyboard.
7. On the fly help for suggest you correct word.
8. Auto completion option for fast working.
9. A must needed software for every Tamil lover to have in his computer.
10. Of course it 100% Free.
For check your Operating System Click Here
Note : For Windows 11, 10 & 8 Tamil Indic Input 3 will be used.
Instruction to Install Tamil Typing Software in Windows 11, 10 & Windows 8
Step 1: Download the Free Tamil Typing Software from link given above. A compressed file will download, extract the file.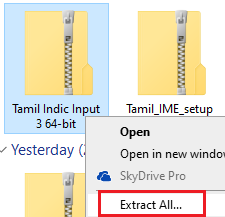 Step 2: After extracting you will get Tamil Indic Input 64 bit file, now double click on that file for installation, a window will open click on next button as shown in below image: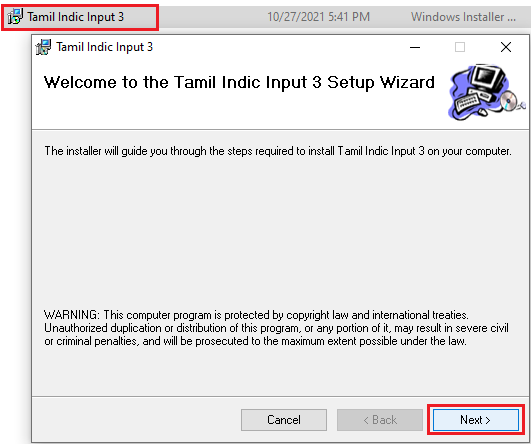 Step 3: After clicking on 2-3 Next button software will be installed on your system and you get Installation complete message. After that you need to setup software in your ssystem to activate Tamil keyboard.
Instruction to Install Tamil Typing Software in Windows 7 & Windows XP
Step 1: Download the Tamil Typing Software From Link given Above.
Step 2: A file will download is a compressed file, extract the file with any zip opener like WinZip or other software.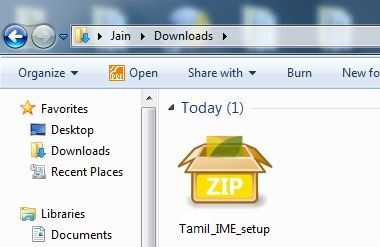 Step 3: After extracting the file you will find setup file.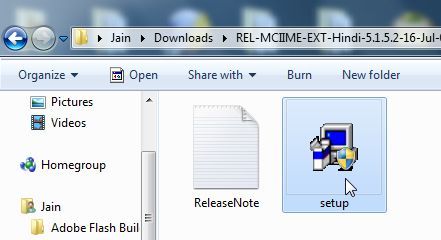 Step 4: Double click on Set up File now the software will install on your system.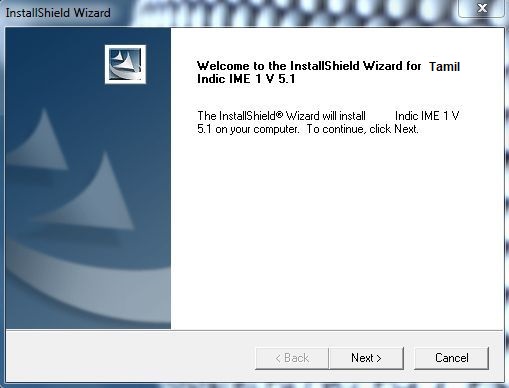 Step 5: After Successful Installation of software you need to Configure it to Type in Tamil.
Next : Instructions to Setup Tamil Typing Software in Windows 7 and XP